Women in Mathematics Symposium
University of San Diego
2nd Twin WiMSoCal, May 4th, 2014
A one-day symposium for Women in Mathematics in Southern California sponsored by Microsoft Research, University of San Diego and University of Southern California.
Learn about the research of other women in Southern California

Present your work in a supportive environment

Network with other Southern California women mathematicians

Explore issues surrounding being a woman in mathematics
Our vision is two-fold:
The symposium will provide an opportunity for women in mathematics in the Southern California area to get to know each other on a personal as well as a professional level. Our aim is to create a network of women mathematicians in the Southern California area in order to nurture collaborations and provide a framework for mentoring.
The symposium will provide an opportunity to develop professionally by giving a mathematical talk in a supportive, non-threatening environment.
---
Plenary talks
<![if !vml]><![endif]>†
Jocelyne Bruand
Illumina

<![if !vml]><![endif]>
Joanna Bieri
University of Redlands

University of San Diego
Sunday, May 4th, 2014
Jocelyne Bruandís Bio:
Jocelyne Bruand is a Bioinformatics scientist at Illumina. She received her B.S. in Information and Computer Science from the University of California, Irvine and her Ph.D. in Bioinformatics and Systems Biology from the University of California, San Diego for her work in computational mass spectrometry imaging. She then joined Illumina where she developed algorithms for the analysis of forensics sequencing data. On the week-ends and evenings, you can find her at the climbing gym or various local climbing spots, if sheís not busy checking on her last batch of home brew.
Joanna Bieriís Bio:
Dr. Joanna Bieri is an assistant professor of mathematics at the University of Redlands. Her research speciality is applied mathematics and mathematical modeling. She focuses much of her scholarly work on involving undergraduate students in applied math research and developing research projects that are appropriate to undergraduate research. Dr. Bieri's main research focus is micro-combustion and the effects of gas expansion. She and her students are working to understand how flames behave when confined to narrow channels, a concept that could have important applications in industrial settings and space missions. Her interests also include environmental modeling, agent based models for animal behavior, and planetary science applications.

Bieri received both her masterís and doctoral degrees in engineering science and applied mathematics from Northwestern University. She completed her bachelorís degree in math and physics at Northern Arizona University. Bieri was a NASA Graduate Student Research Fellow from 2004 to 2009, and she has also worked with the Grand Canyon National Park in developing management procedures for the Colorado River.
---
Panel Discussion
Panelists: Karen Acquista, Jocelyne Bruand (see bio above), Kristin Lauter, Ruth Williams
Kristin Lauter is a Principal Researcher and Research Manager for the Cryptography group at Microsoft Research. She directs the group's research activities in theoretical and applied cryptography and in the related math fields of number theory and algebraic geometry. Her personal research interests include algorithmic number theory, elliptic curve, pairing-based, and lattice-based cryptography, homomorphic encryption, and cloud security and privacy, including privacy for healthcare.
Lauter is currently serving as President-Elect of the Association for Women in Mathematics, and on the Council of the American Mathematical Society. She is on the Editorial Boards for Journal of Algebra and Its Applications and International Journal of Information and Coding Theory. She was a co-founder of the Women In Numbers Network, a research collaboration community for women in number theory. She serves on the Advisory Board for SHARPS, the Strategic Healthcare IT Advanced Research Projects on Security, and on the Scientific Advisory Board for BIRS, the Banff International Research Station. Lauter is also an Affiliate Professor in the Department of Mathematics at the University of Washington. She received her BA, MS, and PhD, all in mathematics, from the University of Chicago, in 1990, 1991, and 1996, respectively. She was T.H. Hildebrandt Assistant Professor of Mathematics at the University of Michigan (1996-1999), and a Visiting Scholar at Max Planck Institut fur Mathematik in Bonn, Germany (1997), and at Institut de Mathematiques Luminy in France (1999). In 2008, Lauter, together with her coauthors, was awarded the Selfridge Prize in Computational Number Theory.
Ruth Williams is a Distinguished Professor of Mathematics at the University of California at San Diego where she currently holds the Charles Lee Powell Chair in Mathematics I. Her research is focused on probability, stochastic processes and their applications. She is especially well known for her work on reflecting Brownian motion and stochastic networks. Ruth Williams earned her Bachelor of Science (Honours) and Master of Science degrees at the University of Melbourne,
and her Ph.D. degree in Mathematics from Stanford University in 1983 under Kai Lai Chung. Ruth Williams is an elected member of the US National Academy of Sciences and of the American Academy of Arts and Sciences.† She has held an NSF Presidential Young Investigator Award, an Alfred P. Sloan Fellowship, and a Guggenheim Fellowship. She is a past President of the Institute
of Mathematical Statistics, a major professional society for those doing research in probability and statistics.
The symposium will be held on Sunday, May 4th, 2014 in Serra Hall on the University of San Diego campus. Ask for a parking permit (free) at the kiosk at the entrance to campus.† The attendant can direct you to Serra Hall and tell you where to park.† There should be plenty of spaces close to Serra Hall.
---
Driving directions
Enter USD at the Main entrance off Linda Vista Rd.† The events will take place in the second floor of Serra Hall (SH 204). For driving directions, click here or use the USD interactive campus map.
Parking at USD is free.† Please get a parking permit at the kiosk as you enter the university.
---
Registration
The symposium is FREE, and lunch will be provided to registered participants. Please register by April 20th.

Click here to register.
We look forward to seeing you!
---
Organizers
<![if !vml]>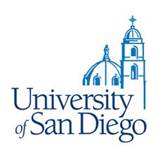 <![endif]>†† <![if !vml]>

<![endif]>†††<![if !vml]>

<![endif]>†††<![if !vml]>

<![endif]>
†††††† <![if !vml]>

<![endif]>††††††<![if !vml]>

<![endif]>
In cooperation with the Association for Women in Mathematics
<![if !vml]>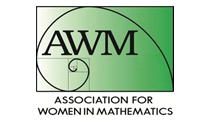 <![endif]>
PAST WIMSOCAL SYMPOSIA
October 2013:
April 2013:
October 2012:
Abstracts (PDF), Schedule (PDF)
January 2012:
Abstracts (PDF), Schedule (PDF)
November 2010:
Abstracts (PDF), Schedule (PDF)
February 2010:
Abstracts (PDF), Schedule (PDF)
April 2009:
Abstracts (PDF), Schedule (PDF)