clark research group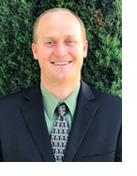 Welcome to the Clark Research Group page. Professor Clark started at the University of San Diego in 2011 after four years as a faculty member at Western Washington University. The Clark Research Group focuses on metal-catalyzed organic reactions, which is loosely classified as Organometallic chemistry. For more information on the research projects, please visit the "Research" link for a description.
My research program centers on involving undergraduate students into current topics in organic and organometallic chemistry, giving students the opportunity to solve challenging research problems through current techniques in organic and inorganic chemistry. Through this research experience, students become proficient experimental chemists and are ideally prepared for a career in chemistry or to enter graduate school.
If you are interested in learning more about the Clark Research Group, or would like to join the group, please contact Professor Clark by email. You can also contact current students and ask them about their experience doing undergraduate research. Visit the "Clark Group" tab to get contact information from current group members.