Department of Chemistry and Biochemistry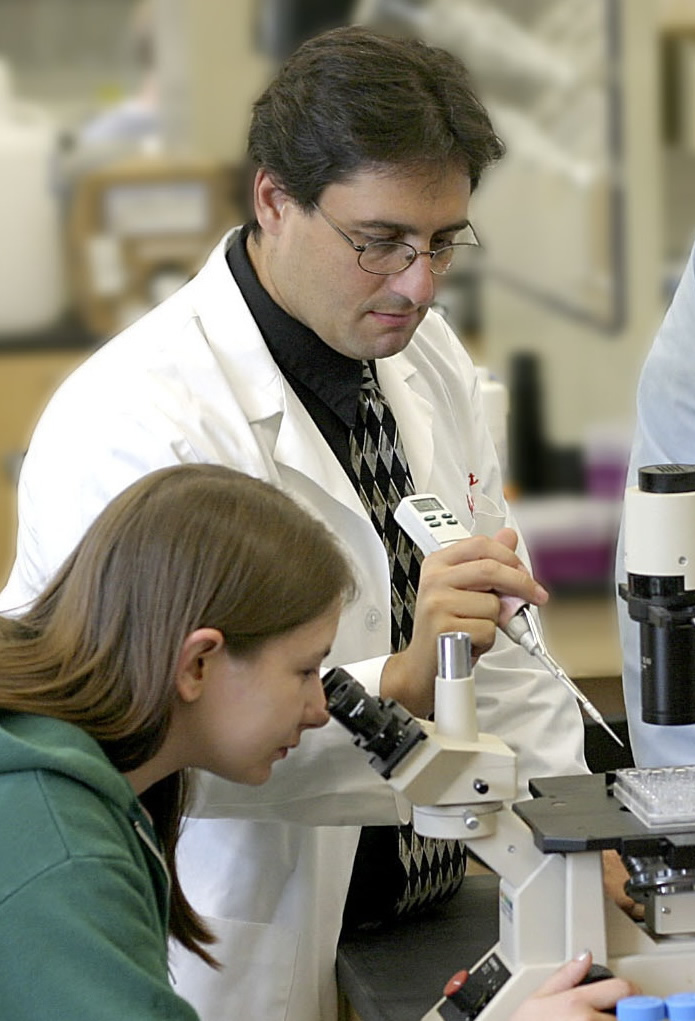 Office Hours: I am on sabbatical Fall 2019 email to reach me.
Monday

Spring

Tuesday

Spring

Wednesday

Spring

B

Thursday

Spring

Spring
I will be in my office (375), or my research laboratory (425) during office hours and pretty much most other times of the day.
Need a letter of rec? Click here
Blog Posts
ASBMB Today Articles
Dr. Provost was a chemistry and biology undergraduate at Bemidji State University in northern Minnesota. Following time in the Army National Guard and US Army Reserve where he served as a military police, chemical warfare officer and battalion staff officer, he was a post doctorate at the HHMI laboratory of Dr. John Exton at Vanderbilt University. For sixteen years he was at Minnesota State University Moorhead helping to develop and grow the biochemistry and biotechnology program and is now proud to be a Torero at USD starting his sixth year.
Dr. Provost was chair of the Undergraduate Affiliate Network, served for many years as member of the American Society for Biochemistry and Molecular Biology's Educational and Professional Development committee and is currently a member of the American Chemistry Society's Committee on Professional Training (CPT). In addition to this work, Provost has been involved with other organizations including Project Kaleidoscope, has been a mentor for the PKAL STEM Leadership Institute and served three terms as a Chemistry Councilor for the Council on Undergraduate Research.
Dr Provost has been fortunate to receive several awards for research on non small cell lung cancer from NIH and basic cellular motility and pH homeostasis from the NSF in addition to several awards for teaching and instruments.
In addition to mentoring undergraduates in research, Provost has invested a significant amount of his professional time to developing research and inquiry in the laboratory and classroom. He has also developed a non-majors science course "the science of cooking" that includes at home and in class experiments. Along with three others, he has published "The Science of Cooking: Understanding the Biology and Chemistry Behind Food and Cooking". See this link for examples of the book and resources.
When not in the research laboratory, classroom or kitchen, Provost enjoys being with his family, playing and coaching youth hockey as well as playing guitar/drums, making wine and cheese and creating stained glass windows.